A fruit can be bad, or ok, or fine or wonderful, or everything in the universe at the moment that it meets the mouth.  A great peach is my favorite fruit.  A bad peach is inedible.
One scorching-hot August day, next to Maryhill State Park, Jean and I came upon a u-pick peach orchard.  The peaches were huge. The peaches were orangy crimson. They looked picture-perfect.  When pressed, the flesh gave just so. But one never knows, does one? Not until the first bite.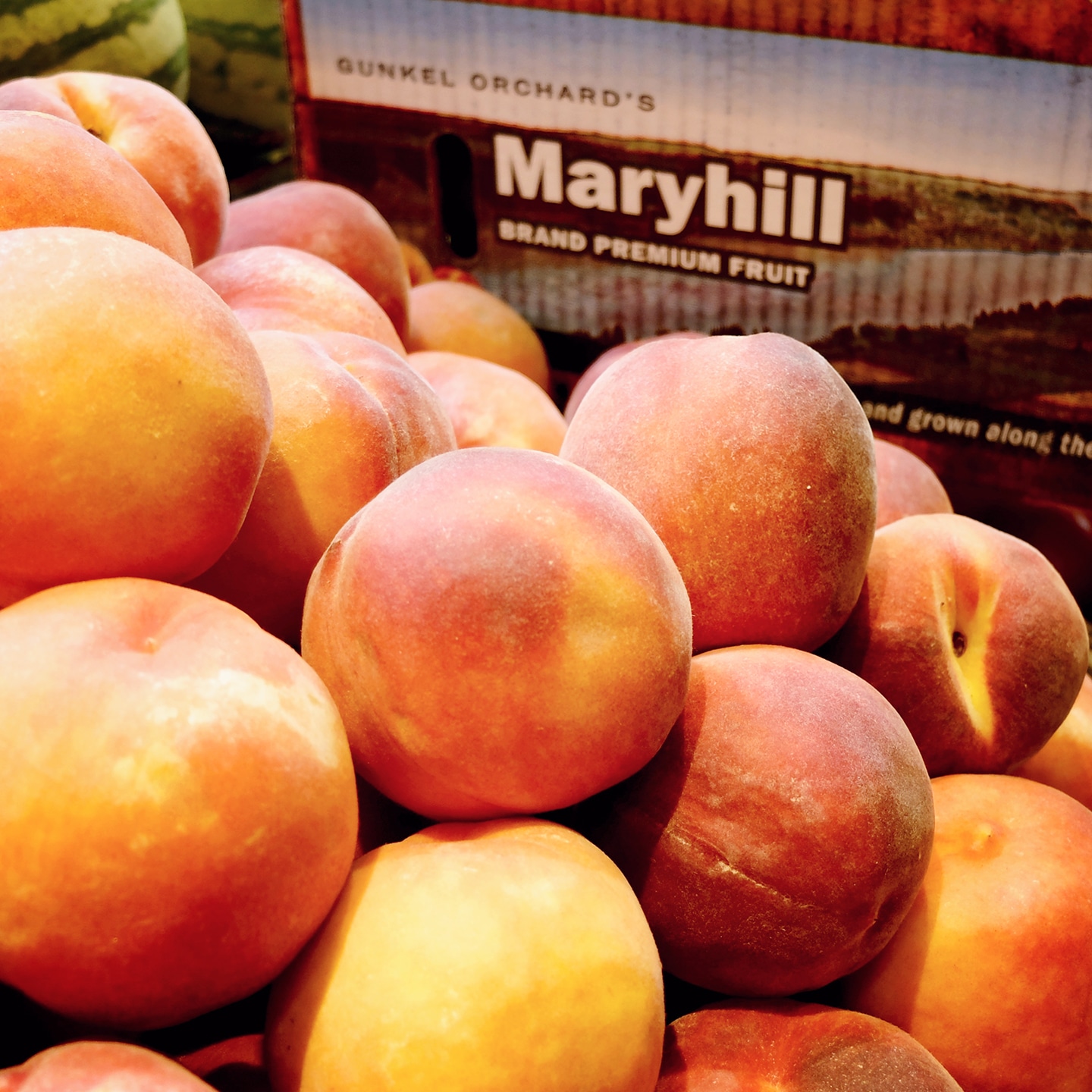 We picked a basketful.  Perhaps 20 of the largest, orangiest, crimsonyist specimens.  Paid the farmer's son for the privilege. Washed a couple of our haul from a nearby water hose, and bit in.
The juice squirted from my mouth… exploding out of its fuzzy confinement. The taste, a sublime blending of sweet and tart, took me to the heavens.  I was living the Zen hot dog vendor order joke – make me "one with everything." 
 It's nuts, really, but if I could have a choice of my last sentient moment on earth, I would take memories of sitting next to someone I love, with a searing sun beating down on us, adjacent to a peach orchard overlooking Mt. Hood and the Columbia River, and splattering warm peach juice over my face, neck and chest from that first spectacular bite.